About Eastern Sporting
In the spring of 2006, Alan Walker, formally the UK Sales Director for Browning UK and his daughter Amanda founded Eastern Sporting. Their goal? Make good quality equipment and advice for shooting sports accessible and convenient to his local community. From this, the shop's motto of "Choice, Value and Service" evolved.
A lifelong game and clay shooter, Alan enjoyed spending more time with his local shooting community, connecting Eastern Sporting to local shooting clubs and charity shoots, meeting and listening to his customers and from this, choosing and offering the best brands to meet their demands.
The Team Grows
In time Alan was joined by the rest of the family, along with other passionate team members, including a BASC trained coach and a Best London trained gunmaker.
Eastern Sporting has come a long way since 2006, and our local community has grown, but the same values singled out by Alan Walker all those years ago are still practised today. In-store, at events, and now conveniently online.
Thank you for choosing Eastern Sporting.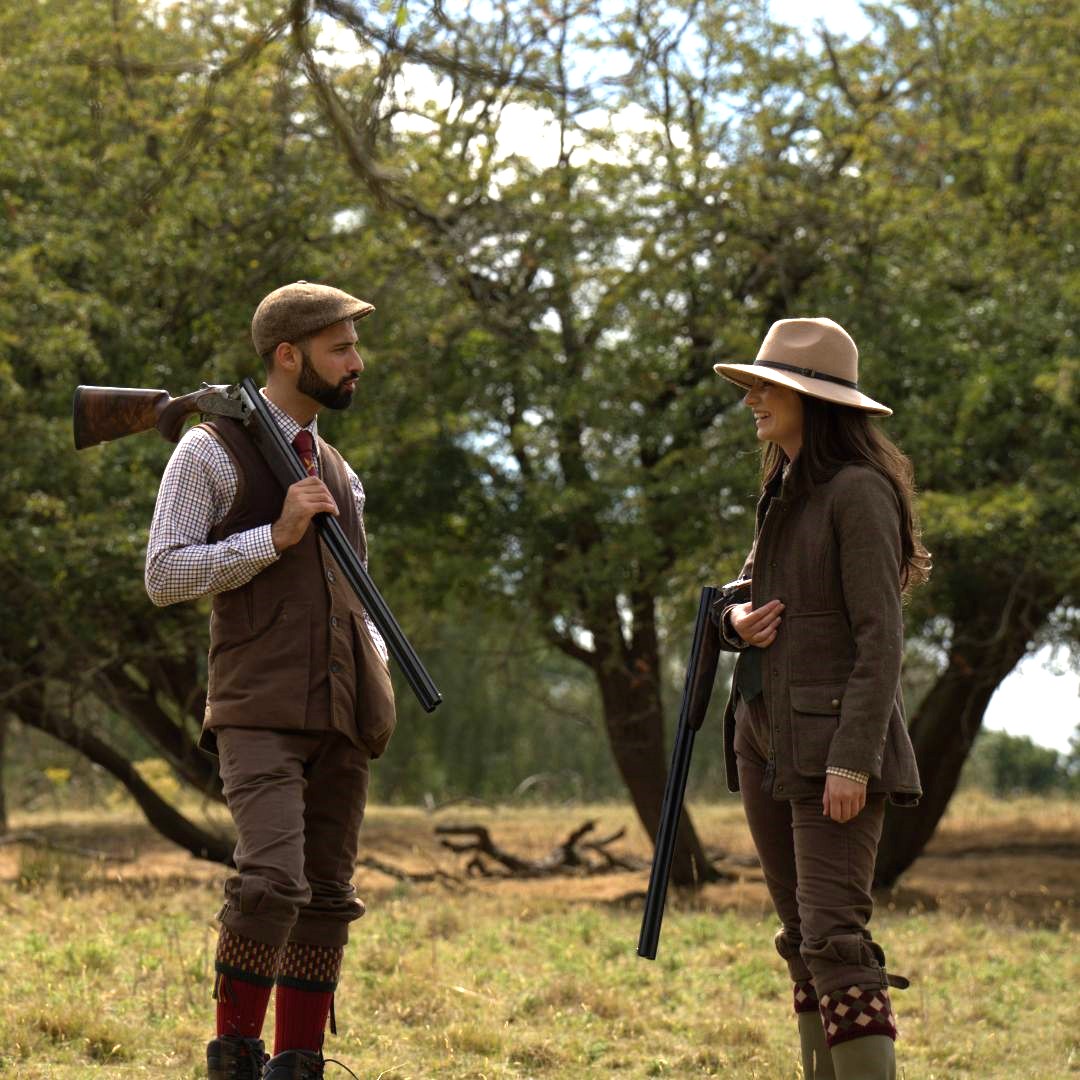 Meet the Team
Tom
Tom joined his Dad, Alan and sister, Amanda, in the family business in 2014, where he started working for the shop full-time. With the Walkers having over 30 years of experience in the gun trade, it has been a privilege for Tom to help the business grow and now contribute to its continued success as general manager.
Tom spends his spare time socialising with family and friends and looking after his dog Max a firm favourite in the shop. Tom likes working in the industry because it is exciting and something he is passionate about helping move forward.
Tom values the rest of the team and is lucky to work with fantastic customers from all walks of life.
Reggie
Reggie has been a valued member of the Eastern Sporting Team since 2011, working his way up from a part-time retail assistant to assistant manager with leading industry knowledge and experience in the trade.
Reggie has been shooting for over 20 years, following in his Grandads footsteps, who bought him his first gun, a Lincoln Premier 28G which he still has and shoots with today. He actively helps his family run clay clubs and has been a member of several shooting syndicates experiencing all types of field shooting. He enjoys coaching and spending time with customers who are new to the sport to give them the best experience possible.
Reggie has a keen interest in martial arts, where he has achieved his 4th dan black belt. To relax, Reggie is partial to a spa day or two! Reggie is a CENS Digital agent offering custom-made hearing protection, which is the best on the market. He is excited to progress with Eastern and be part of an evolving industry.
Amanda
After founding the business with Alan in 2006, Amanda has worked alongside him gaining a wealth of experience in the running of the shop.
Growing up in a shooting family, Amanda regularly visited Alan when he worked for Browning and attended shooting shows since she was a child. Here she developed a flare for the sport and bought her first gun. With extensive knowledge in the trade, Amanda specialises in the clothing and accessories department, ensuring we are always in stock of your favourite products. Since opening the doors in 2006, Amanda has maintained a great relationship which our customers, always ensuring they receive the best service.
Outside of work, Amanda spends most of her time with her family going to the theatre, swimming, exercising, or in the spa. She loves being a part of Eastern Sporting and seeing how a family idea has grown into a successful running business.
Shane
In 2017 Shane joined the team after having a successful career as a gun finisher in London, where he trained from the age of 16. Shane continues to re-finish and enhance gun stocks, working with major brands such as Beretta, Rizzini and John Rigby Rifles as Shane Scase Oil finishing. As well as wood finishing and repairs, Shane has extensive knowledge of Eastern's Rifle range and has a great understanding of the mechanical aspects of a gun.
If you have ever seen Shane, you know he is a keen bodybuilder and weightlifter who regularly goes to the gym and pushes himself to his limits. He enjoys going airsoft with Reggie and Max and is a frequent face at his local rifle range. Shane enjoys working with the Eastern Sporting team, saying it feels more like a family.
After being a customer from a young age, he has seen how the company has grown and feels passionate about expanding it in the future.
Max
Max started his journey at Eastern Sporting in 2015 as a part-time retail assistant on a Saturday, progressing to a full-time sales executive role in 2021.
Growing up in the countryside, Max comes from a family that loves horses and the outdoors. Spending time on local farms, Max was introduced to the world of shooting, where he joined a syndicate and took up the sport more seriously. Having experience in most disciplines, he enjoys travelling across the country for a shoot.
Max has an impressive sports resume which includes Olympic lifting, running, rugby and airsoft. After running for Team UK OCR, he completed the world championships in 2018 and 2019 and the European championships held in Poland later that year.
Max has recently introduced HIKMICRO as a brand for the shop and is the first port of call for advice around thermal and night vision. Max ran the simulator sessions for Eastern, which gave him a great platform to coach and teach people about shooting. Max has always looked forward to coming to work. He appreciates working with a small team that has grown into a family, not only with the staff but the customers.
Susan
In July 2021, Susan joined the Eastern Sporting team.
She is usually your first point of contact in the shop, welcoming you through our doors. Susan offers excellent advice on clothing and accessories and loves helping you style your shooting wardrobe.
Susan is a regular clay shooter who enjoys shooting at local grounds and competitions - she is not one to be messed with! With her great sense of humour, she is always keeping the team in high spirits. Susan is very well-travelled, spending much of her time in South Africa and now resides in Essex.
William
William is the most recent member to join the team at Eastern Sporting.
He works part-time, providing crucial support to the team and customers. You will usually find William in the cartridge room offering knowledgeable advice. He is always happy to help load your car up for you at the end of your visit!
Since a young age, William has been out shooting with his Dad, where he has started to develop his knowledge within the industry. He enjoys camping trips and being outdoors and has recently become more involved in rifle shooting.
Contact Us
Get in touch using the form below, and our team will be happy to help.
Great service from Shane and the team, very helpful and friendly, highly recommended and will definitely return for future purchases